Die IMSU
Die Internationale Muslimische Studierendenunion Aachen (IMSU Aachen) ist ein eingetragener Verein muslimischer Studierender der verschiedenen Hochschulen Aachens, der 1958 gegründet wurde. Als IMSU Aachen wollen wir eine etablierte und vernetzte Interessenvertretung für muslimische Studierende mit einem vielfältigen religiösen, sozialen und edukativen Angebot bilden.
For internationals who prefer english, watch the video below!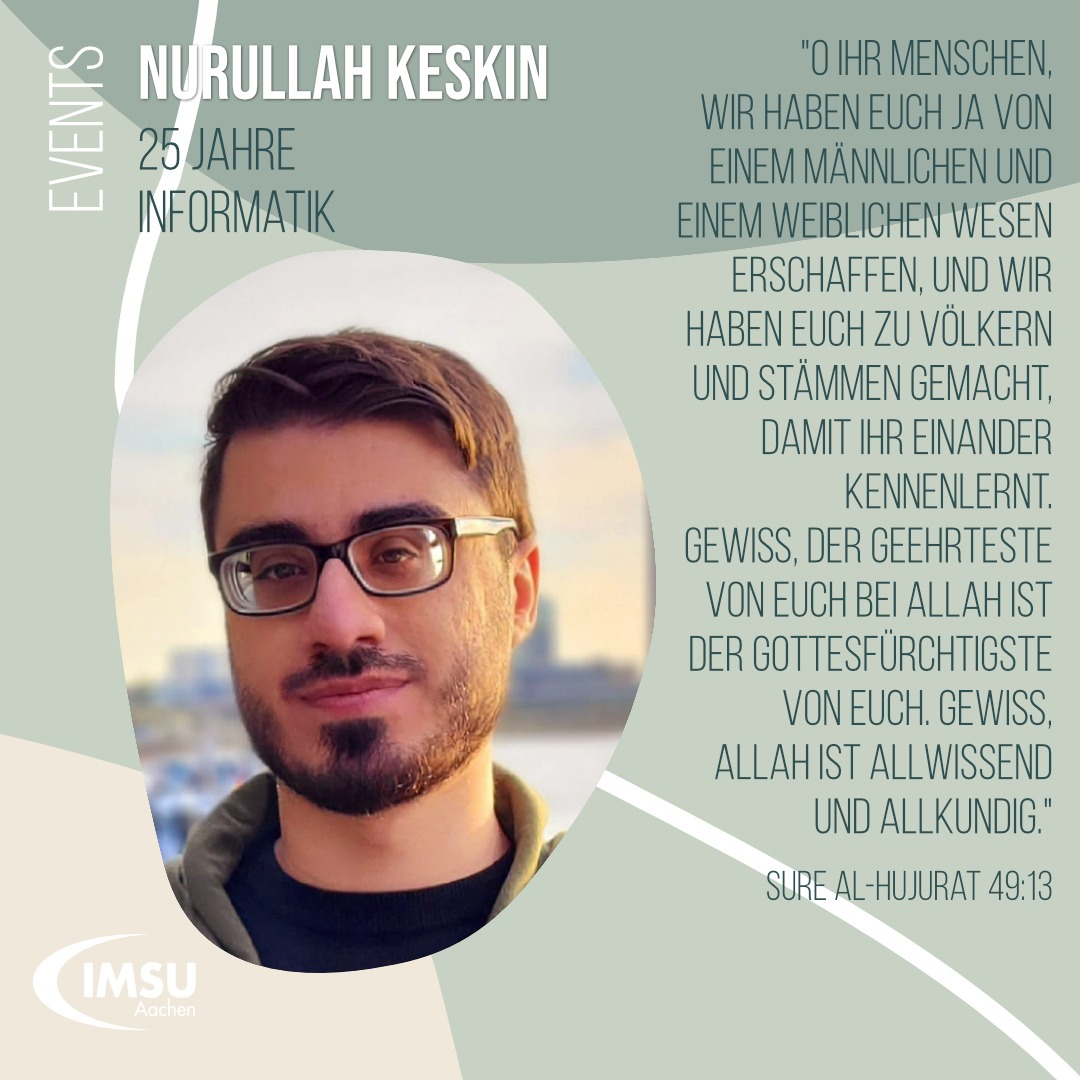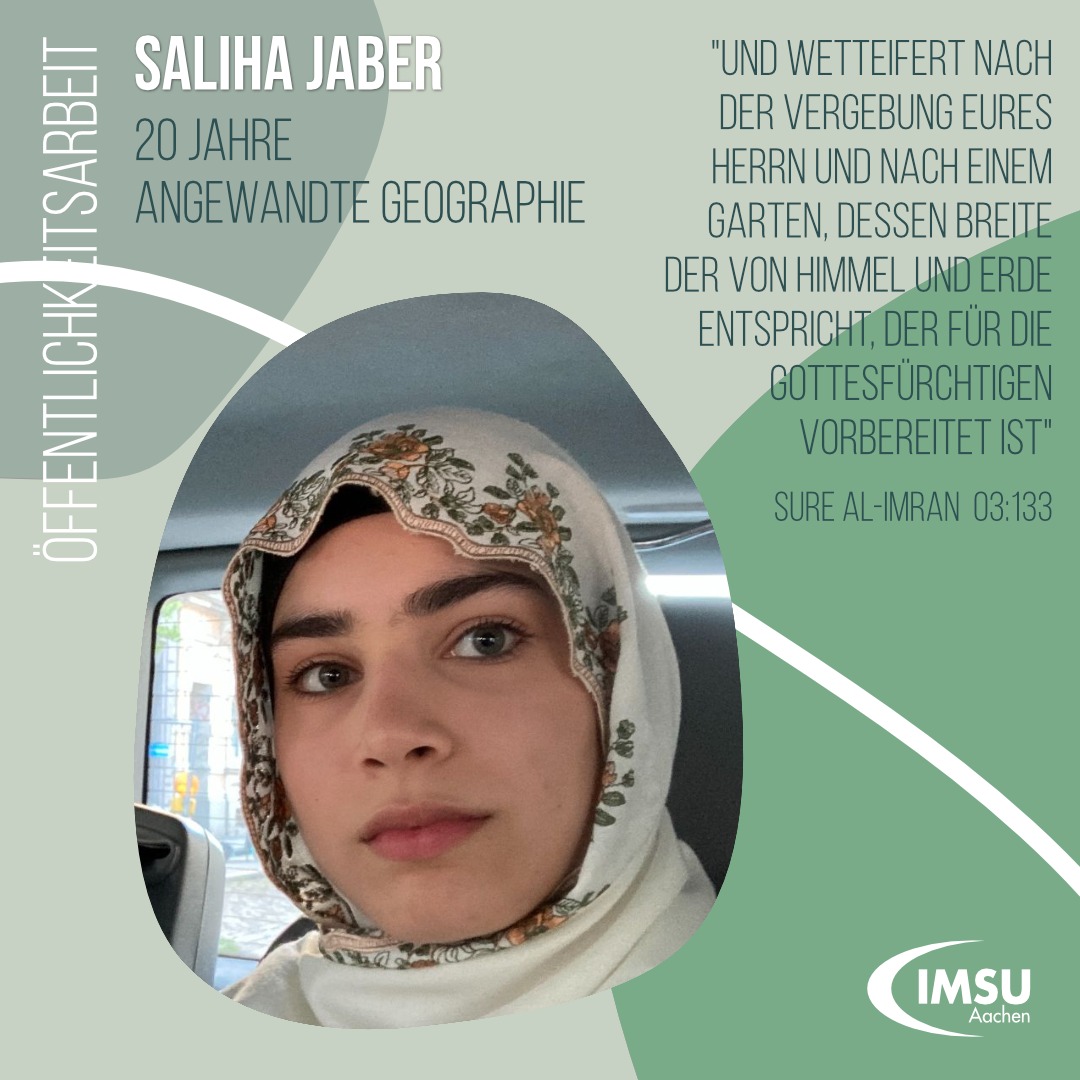 Unsere Vision
Muslimische Studierende in Aachen verinnerlichen den Islam, leben ihn gemeinschaftlich und
selbstbewusst und gestalten die Gesellschaft zum Besseren mit.
Folgende Ziele wollen wir mit Allahs Hilfe erreichen:
Die Interessen der Muslime an Aachener Hochschulen vertreten.

Eine Anlaufstelle und eine Vernetzungsplattform bilden.

Ein familiäres islamisches Umfeld bieten.
Uns um die religiösen, sozialen und edukativen Bedürfnisse kümmern und entsprechende Angebote gestalten.

Den interreligiösen Dialog und Austausch mit anderen studentischen Gruppen und anderen Akteuren der StädteRegion Aachen aufbauen und fördern.

Aktiv im deutschlandweiten Netzwerk der muslimischen Hochschulgruppen wirken.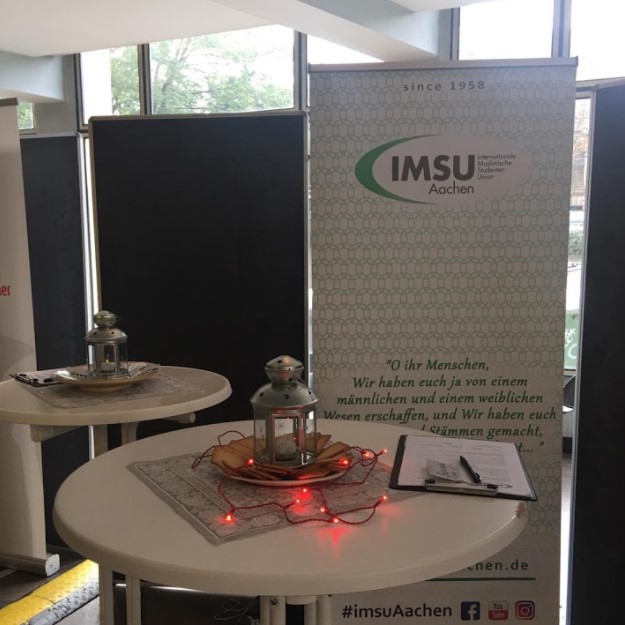 Introducing IMSU to our international community in English!
One of our dear members, Abdurrahman Jimoh, has been interviewed by KIA! The Keluarga Islam Aachen (Islamic Family in Aachen) is a Muslim society based in Aachen for all who can speak Indonesian.
Watch to get a thorough introduction to the International Muslim Student Union IMSU e.V.!