Brüderchillen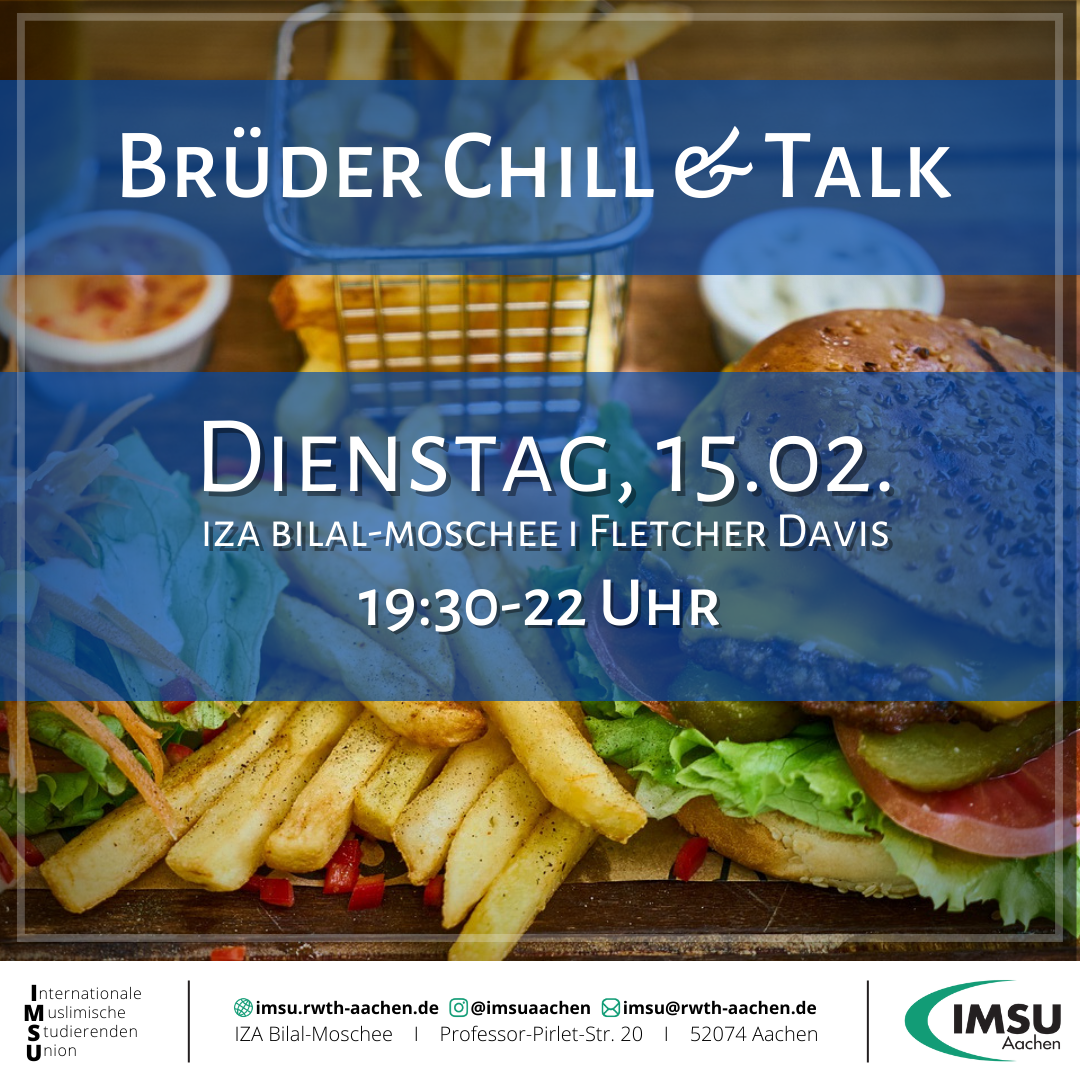 english version below
Assalamu Aleykum wa rahmatullah liebe Brüder,
am Dienstag, den 15.02. treffen wir uns in sha Allah für ein paar gechillte Stunden unter uns. Nach dem Isha-Gebet in der Bilal-Moschee machen wir uns auf den Weg zu Fletcher Davis, um in gepflegter Runde bei gutem Essen die Probleme der Welt zu lösen – in sha Allah.
Freut euch drauf! Für das Essen bei Fletcher Davis gilt 2G+.
Um genauer planen zu können bitten wir bei Teilnahme um eine PN an diese Nummer.
Assalamu Aleykum wa rahmatullah dear brothers,
On Tuesday, February 15, we'd like to invite you for a Chill and Talk among brothers. After praying Isha at Masjid Bilal, we will in sha Allah transfer to Fletcher Davis and have a nice time together, in a good atmosphere and with even better food.
For going to the restaurant 2G+ rules apply. For planning purposes please message this number if you want to join.
Wassalama
Your IMSU