IMSU | Ramadan Kareem from IMSU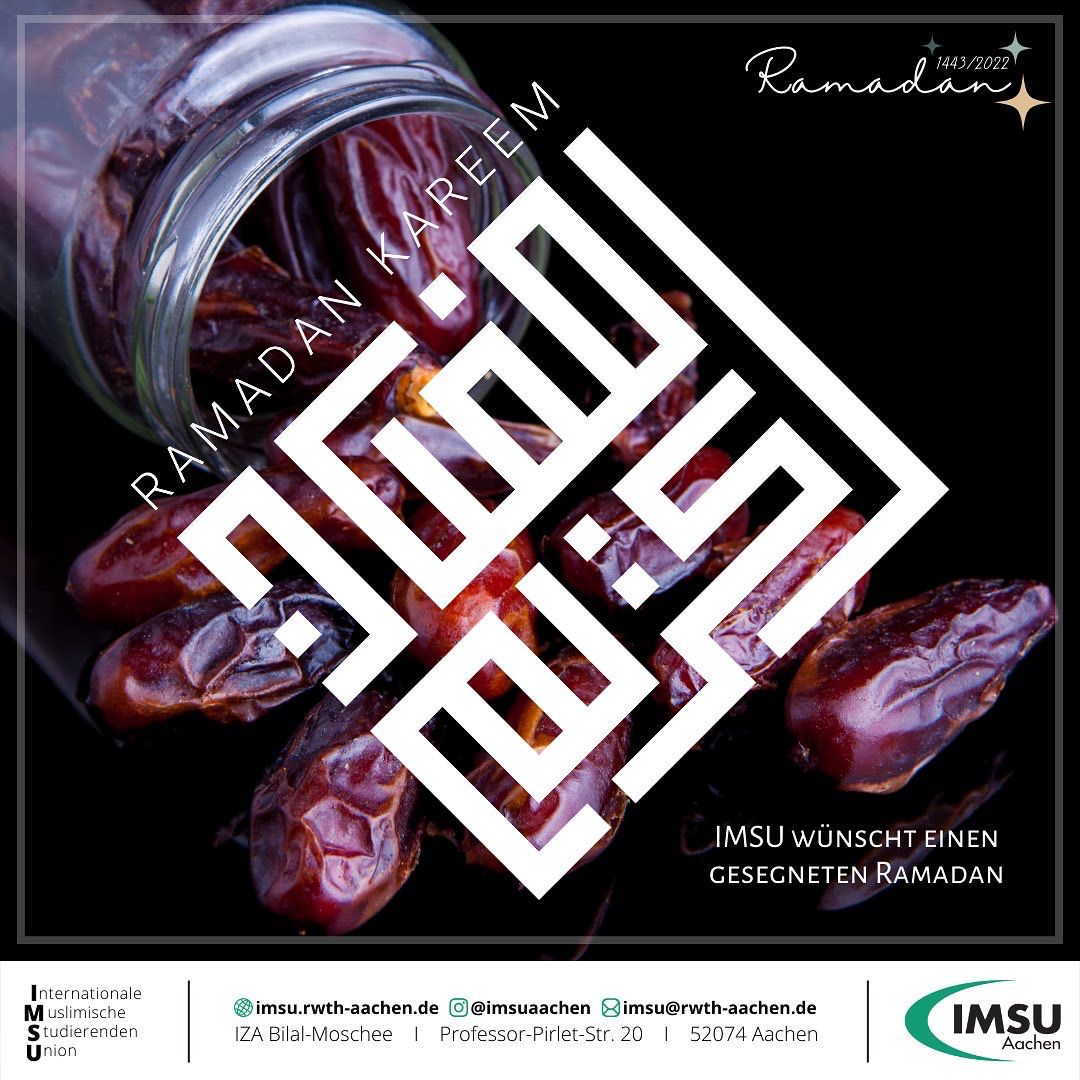 english below
Assalamu Aleykum wa rahmatullah liebe Geschwister & Ramadan Kareem ?
Ramadan ist ein Geschenk von Allah swt. ✨
Dieser Monat ist für uns eine große Möglichkeit, von seiner Barmherzigkeit und seinem Segen zu profitieren sowie seine Zufriedenheit und Vergebung zu erlangen.
Wir beten, dass Allah eure Bittgebete erhört und für euch dieser Ramadan ein Mittel ist, in das Paradies einzugehen. Möge Allah in diesem Monat für uns die Tore des Paradieses öffnen!
Ameen.?
Für einen zusätzlichen Iman-Boost bieten wir diesen Monat zahlreiche Aktionen an, die ihr aus einem seperatem Beitrag entnehmen könnt.
Wir freuen uns diesen Monat mit euch zu verbringen und gemeinsam unseren Lohn zu maximieren! ✨
Wassalama
Eure IMSU
Assalaamu Aleykum wa rahmatullah dear brothers and sisters & Ramadan Kareem ?
Ramadan is a gift from Allah swt. ✨
It's an opportunity for us to capitalise on and earn His blessings and a way to seek salvation and forgiveness.
We pray all your wishes and Duas be accepted this Ramadan. May Allah swt grant you happiness and protect your families. May Allah open op the gates of Jannah for us this Ramadan.
Ameen! ?
For an extra Iman-Boost we offer various Ramadan campaigns which you can see in a seperte post.
We are excited to spend this month with you all and maximize our reward together. ✨
Wassalama
Your IMSU